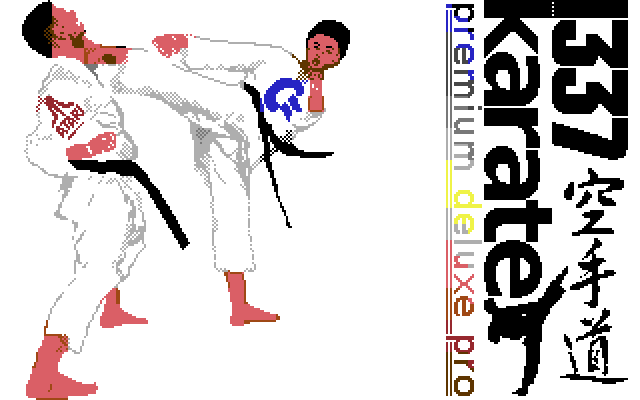 1337 Karate Premium Deluxe Pro is a fighting game developed 2018-2019 for the Commodore 64 home computer. It can be played with against a computer player or with two players. It was released at the Revision Party on April, 21th 2019 by fieserWolF of Abyss-Connection.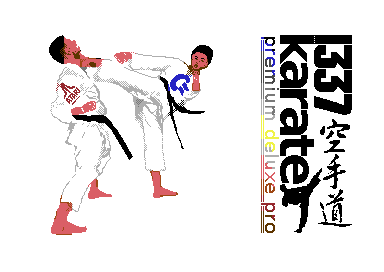 storyline
Since the early days of the Digital Movement the thrill of competition has been its core. In public, sceners shake hands at prizegiving ceremonies, but only the elite knows what will follow behind the curtain when SceneSat stops its livestream:
Winning a trophy with a nifty release is nice for sure, but hardcore sceners know there is nothing quite as satisfying as a good kick in a coder's guts. Musicians, graphic artists and coders join in a vicious fight for pride and glory, made for the strongest of the strong. All over the world thousands live this passion, respect its rules and rankings of honor.
Our dojo: scene underground.
Our sensei: sir garbagetruck.
No lamers, no sofa-sceners.
This is 1337 karate.
locations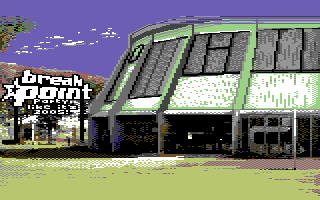 Remember the old days when Revision Party was at the famous Rundsporthalle?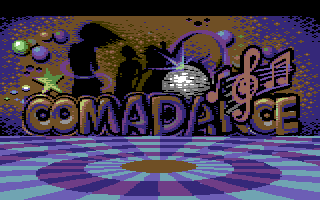 Background shamelessly stolen from the C64 Demo Comaland by Censor Design and Oxyron used as dojo.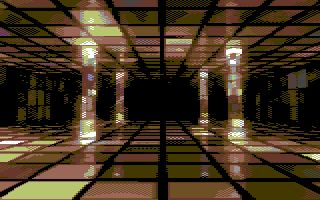 Background from the PC demo fr-025: the.popular.demo by Farbrausch used as dojo.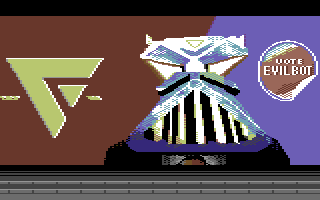 Evilbot still rules!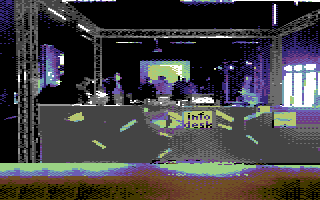 Who does not know the popular infodesk at Revision Party?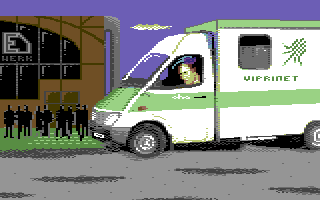 Eha is watching the two sceners involved in a bloody fight for glory.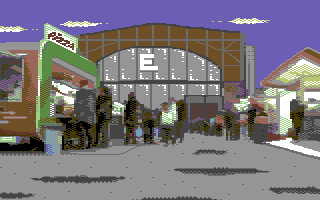 The fight is staged next to the pizza stands at Revision Party.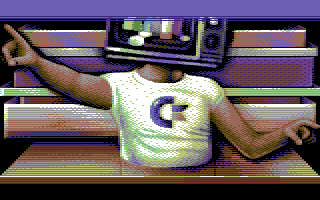 Fantastic artwork by Pal of Offence from the C64 demo We Are Demo by Offence, Fairlight and Noice.
in-between graphics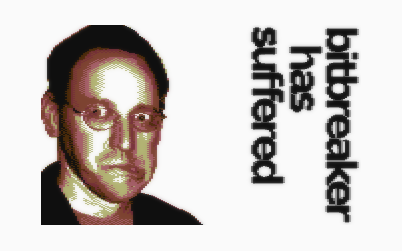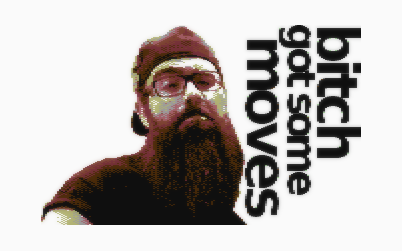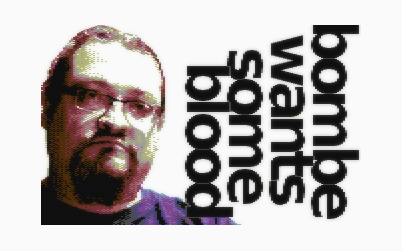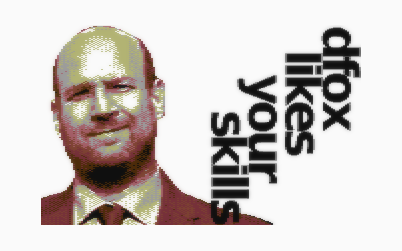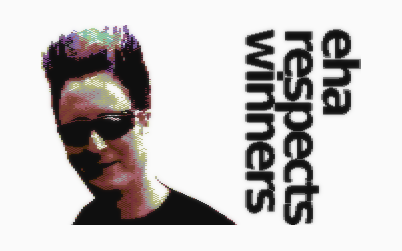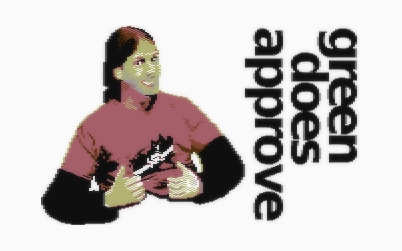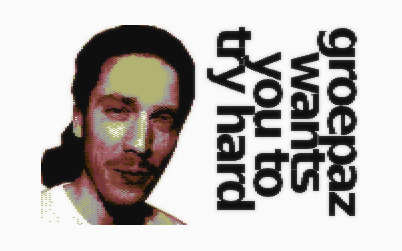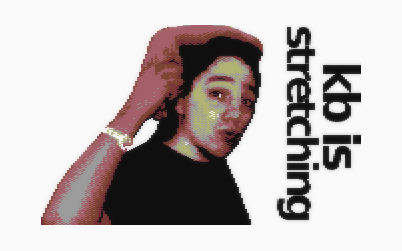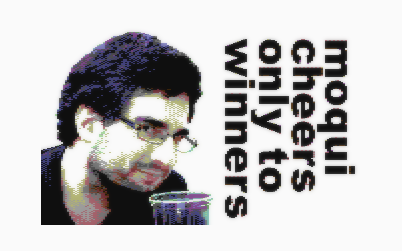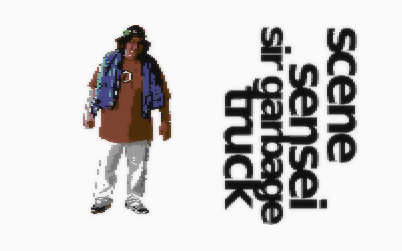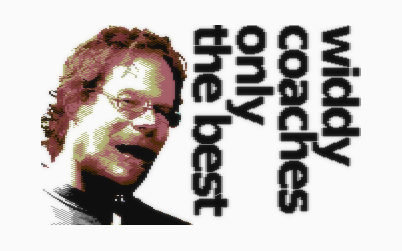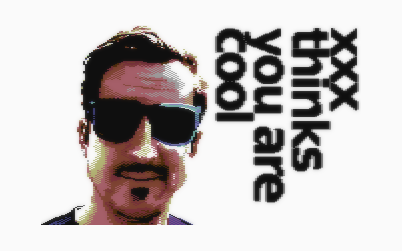 credits
All code, graphics and music by fieserWolF of Abyss-Connection. For contact, please, write to wolf(at)abyss-connection.de .
Background graphic "outside" drawn by The Mysterious Art of Abyss-Connection. Graphics "blast from the past" (background) and "Moqui" (in-between picture) drawn by Mr. Curly of Abyss-Connection. Dirart by Bert of Abyss-Connection. Loadersystem (bitfire) by Bitbreaker of Arsenic/Nuance/Oxyron/Performers.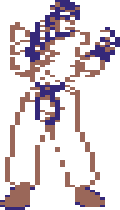 links